Do you know about this fully funded high school program for IGCSE students?
So, you just finished your IGCSE exams. Now what? Many students take the traditional route and enter the A levels, which makes sense- It is a natural continuation from that of the IGCSEs. A lot of the content that is taught during the A-levels has its foundations built due to the IGCSE curriculum.
But, besides the A-levels, there are other numerous opportunities that one can pursue through a few unique High School programmes that we are going to talk about in this post.
United World College (UWC)
The United World College movement or UWC as we call it, is an international education movement striving to unite people from all around the world in order to promote communication and help spread awareness between people to create a sustainable and peaceful future. UWC was founded during the Cold War by a German educator called Kurt Hahn, who believed that it was necessary to promote open dialogue between young individuals from all around the world in order to stop hatred and misunderstanding and to promote an educational model that embraces diversity of thought and that uses diversity as a strength to create a positive impact in their communities.
Till date, there are 18 UWCs all around the world and a 63,000 strong global alumni network. While UWCs can be expensive to attend if you don't have the financial means, we have good news for you! Fortunately, UWC schools offer need based financial aid for students. So, how does one apply to UWC? Check out the blog below to get a better overview of what UWC is, how to apply, and other resources-
To apply to UWC, one has to go through their own national committees. What is a national committee? It is a local body that represents UWC in that particular country, mostly made up of volunteers and UWC alumni, who coordinate the admissions and enrolment processes for prospective students. You can find the national committees for your country by going to the link below and searrching for your respective country.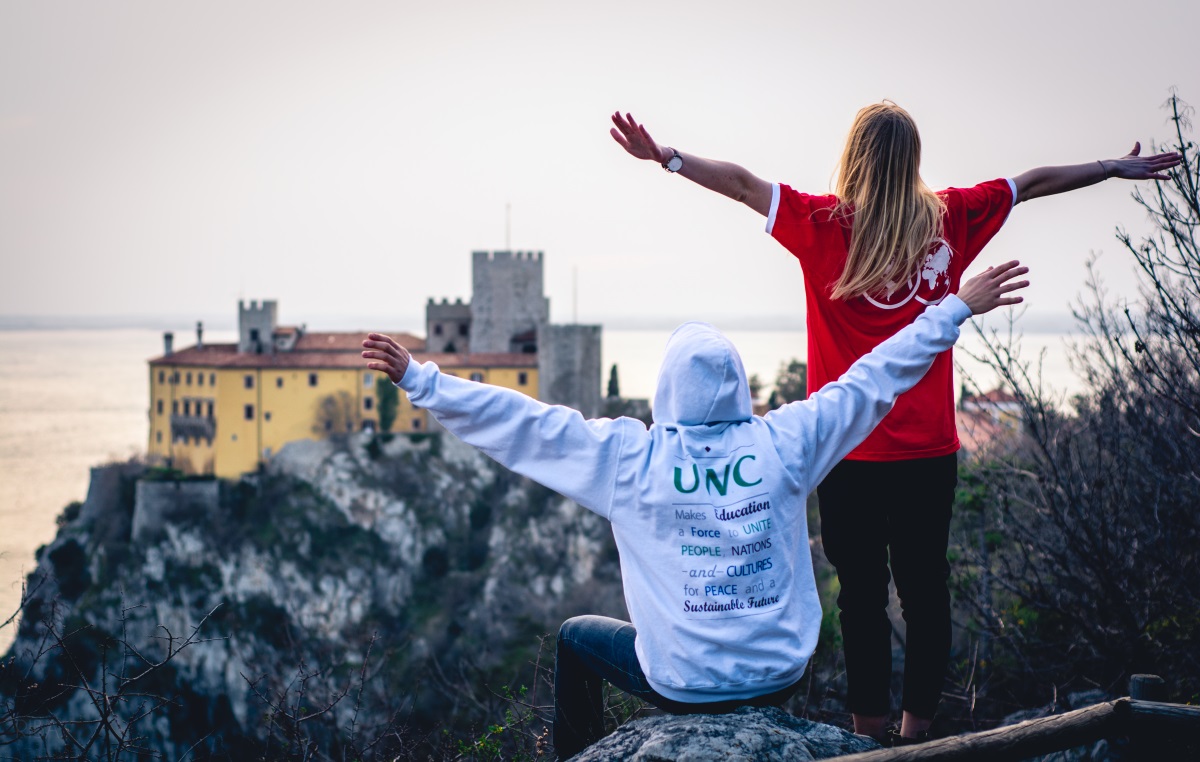 UWC Fees and Scholarships
As mentioned before, a variety of different scholarships and need-based financial aid programs exist to fund the education for students who come from financially challenged backgrounds. Once again, these can vary from country to country, UWC to UWC, and National committee to national committee. However, the general kinds of scholarships are listed below:
All inclusive scholarships
Full scholarships
Up to fully funded scholarships
Partial scholarships
More information about UWC Fees and Scholarships can be found at the link below: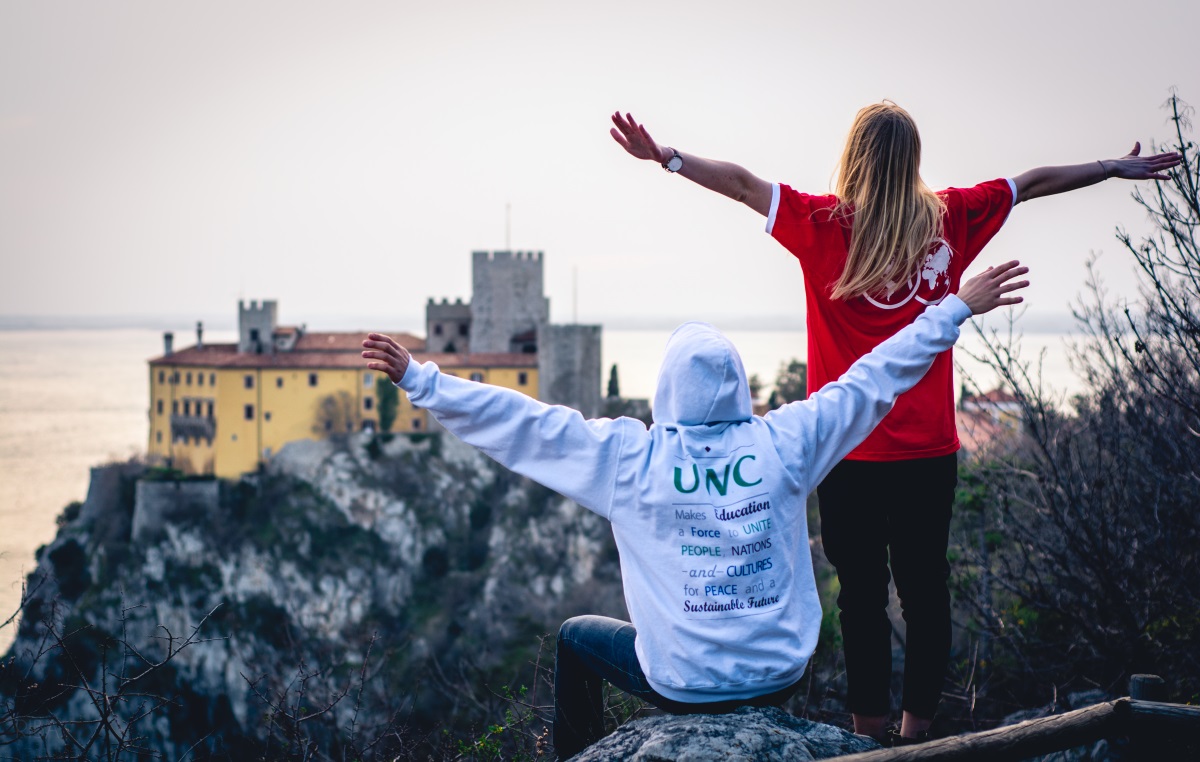 Advantages of going to UWC
Besides having the opportunity to gain a truly life changing experience, getting the best of the best education, and a unique high school experience, there are many more opportunities that open because of UWC.
Since UWC is very international, there is always going to be someone who knows about UWC and it is a great ice-breaker to get to know people and network.
2. The Davis UWC scholarship program is the world's largest privately funded scholarship program for UWC graduates who have been accepted into Davis UWC partner universities in the United States. A complete list of Davis UWC partner institutions can be found here.
3. Semester at Sea is another unique opportunity for UWC graduates to take University courses for a semester on board a cruise ship full of college students.
4. International Baccalaureate Diploma Program - most UWCs follow the IBDP for their grade 11 and 12 courses, and whether this is an advantage or disadvantage is debatable, but regardless, you will graduate with an internationally recognised high school diploma.
5. Access to a comprehensive Alumni Network - UWC has 63,000 alums all around the world which opens up many opportunities to network and connect with likeminded individuals from all around the world.
6. Finding couches to crash on in random cities- this one is for the enthusiastic traveller. People have posted in UWC facebook groups and have found hosts to either show them around the city, meet for a cup of coffee, or lend their couch for them to crash on. This brings UWC to a whole another level where one can travel the world for free!
Disadvantages of going to UWC
All is not rainbows and roses. There are alaways going to be drawbacks. But these depend on you as a person. This youtube video provides some insight into who UWC might not be for:
Whether you decide to go to UWC or not, it is important to consider different perspectives. Consider reaching out to UWC alumni through social media groups on Facebook, Reddit, LinkedIn, or asking questions on Quora. Also this might not be the best resource, but check out 'UWC Confessions'. I'll let you do your own digging or imagine the worst:).
How can your IGCSE qualification help you get into UWC?
The admission criteria can hugely depend according to your country. Nevertheless, the IGCSE is also recognised all over the world and demonstrates a level of academic rigour which is on par with the IB's MYP (International Baccalaureate Middle Years Program). The IGCSE will prepare you for the IB and can be seen as an asset as a part of your application. Since the selection process for UWC attracts students from all backgrounds who might not have the IGCSE qualification, it might help your application stand out.
When do UWC applications start?
This again depends on your national committee. It is highly recommended that you get in touch with them and be in the loop for when the selection process begins. Most national committees post actively on their social media to attract prospective students to apply.
With that being said, please note that getting admitted into UWC is competitive, and the selection criteria is based on a wide range of topics and traits. The selection comittee in charge of making the decision are looking for students who will thrive in a UWC environment. Because every student is unique and would fit into UWC in their own way, it is recommended to be yourself in your application no matter what, and not try to impersonate someone who you are not, since that is something that the UWC selection process is in many cases designed to detect, which might cause denial in admission.
If you do get admitted into a UWC, and receive an all inclusive scholarship, do know that it is the opportunity of a lifetime that can completely change you (for the better or worse). Either way, each educational system has its benefits and flaws, but what really matters at the end of the day is how you make the most of it.